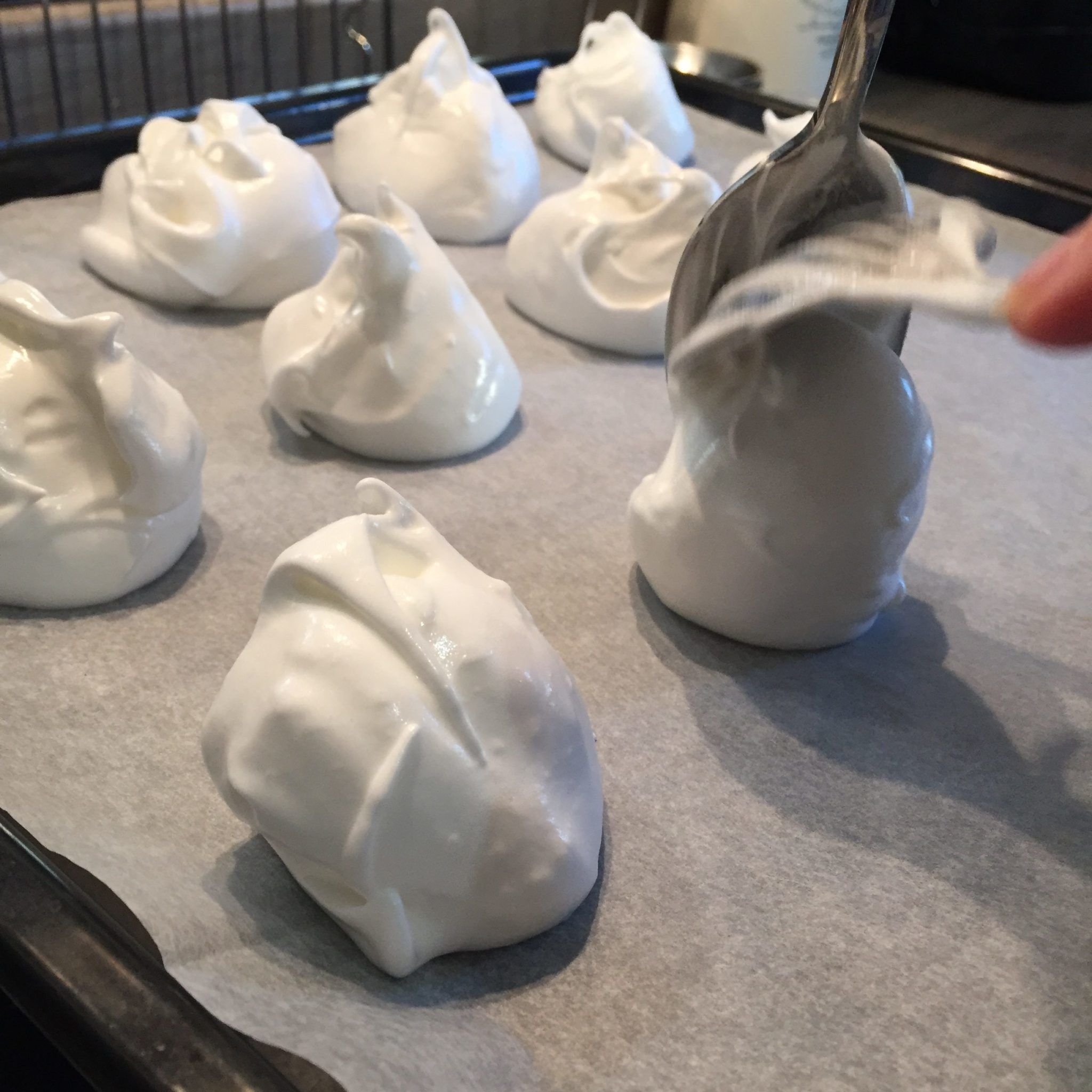 This is definitely an easy homemade meringue recipe which anyone can have a go at! The simplest and best meringue recipe I have come across. They have never gone wrong for me and, despite the time it takes for them to cook, these are also the quickest to make too – so easy! My kids particularly love these meringues sandwiched with icecream, squirty cream, melted chocolate and sprinkles!
Easy Homemade Meringue Recipe: Ingredients (not many!)
4 large free range egg whites – room temperature (very important for being able to incorporate the maximum amount of air)
2.5 good pinches of cream of tartar (this makes them sticky/gooey in the middle)
235g caster sugar
Easy Homemade Meringue Recipe: Equipment Needed
Large mixing bowl
Small bowl for the sugar
Electric hand whisk
Large metal spoon
Large sheet baking tray
Greaseproof paper
How to make Easy Homemade Meringues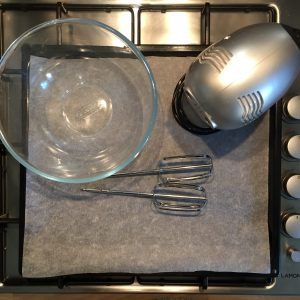 Preheat your oven to the crazily low temperature of 120 degrees.
Line your baking tray with the paper, ready for the meringues (if you're unsure about which baking tray you need, check out our handy guide here!).
Put the egg whites into your large mixing bowl – this bowl needs to be clean and grease-free.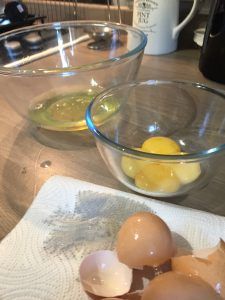 Whisk the egg whites on a high speed for about 15 seconds – until the whites are foamy. Sprinkle in the cream of tartar and then carry on whisking until you get soft peaks (floppy mixture when you turn off the whisk and lift out the beaters)
Start whisking again, a little slower, adding a tablespoon of sugar at a time until you have whisked in just over half of the sugar. Carry on mixing until you have a stiff peak when you take out the whisk. It always takes longer than I expect but not too long – a few minutes after the sugar is in.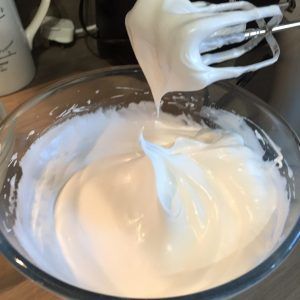 Once you have stiff peaks you need to sprinkle the remaining sugar over the top of the meringue mixture and then gently fold it in to incorporate (I use a figure of 8 motion) without over mixing – you don't want to stir/beat out the air at this point.
Now you can spoon the meringue mixture onto the baking tray. I made these last weekend and actually needed a second small tray. I use two dessert spoons – one to scoop the mixture, the second to push off the spoon onto the tray. Space them a little bit apart – they spread but not much.
Bake for 2 hours. Once they are cooked remove them from the oven and leave to cool on the tray for about 10 minutes and then transfer to a wire rack.
These meringues are incredibly simple to make (I was too scared to make them for too long but now make them fairly regularly as the simple option but with maximum impact). This is definitely the best meringue recipe I have come across and happily recommend to friends whenever asked.
Equipment used in this Easy Homemade Meringue Recipe – Amazon: